Expert Tips to Find the Best Eyelash Mascara for Fuller and Longer Lashes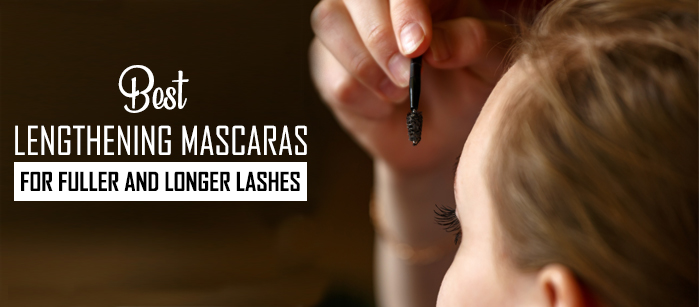 So you got a killer eyebrow makeup routine, but are your eyes keeping pace with your picture perfect brows? If you think that your eyes could use a bit of attention, and also the best eyelash mascara, then it is time you found it. Mascaras are continually being improved and are even offered in different colors, so given the huge amount available finding the right one can be challenging. One of the many reasons why finding the best mascara for your needs is difficult, is because even if your friend loves a particular product you might not. Then there are those pesky personal preferences, such as wanting longer, fuller or curvier lashes. To help you sift through the various mascaras available we have created a list of handy tips. Using these tips you can not only find the perfect mascara and brush to apply it, but also ensure that your eyelashes appear longer and voluminous.
The lash mascara formula is the key to your eyelash transformation
Think you eyelashes are in limbo where they are being smothered by mascara but not getting longer and thicker? Then you need to get mascara with the correct formula. The best mascara formulas provide your eyelashes with just the right amount of product without causing clumps. It is also ideal that a mascara formula be water soluble, as this will allow for easy removal at the end of the day. An easily removable formula, will also allow you to clean off errors and restart the process of applying mascara without any problems.
Sophisticated mascaras are currently in vogue and using them you can make your lashes appear thicker within minutes. These formulations often contain fibers that upon application thicken your lashes and cause them to also appear longer. You can finally leave your lash extensions behind when you use mascaras with fibers included, and get those stunning eyes that Instagram influencers sport. When lash mascara fibers are provided in a separate bottle you can even decide how much you want to apply on your lashes. You can importantly take full control over where you want the fibers to be used. So you can decide whether you want voluminous lashes from end to end or just longer and thicker lashes in the middle of your eye.
Look for a mascara brush shape that suits your needs
Experts have long known that mascara brush shapes govern where product ends up on your lashes. So keep reading to know more about the major mascara brush types:
Straight and skinny brush: This is the brush that is most commonly provided with mascaras and it ensures that product is applied to every area of the lash. If the brush is extra skinny it easily places mascara on the root of every lash. A super skinny brush also helps define each lash, without any clumping and is especially ideal when applying mascara on both top and bottom lashes.
Curvy hourglass shaped brush: Created to mimic the shape of an hourglass this brush has a thinner center portion and is thicker at the top and bottom. This brush is handy when you want to deliver the most mascara to the ends of your lashes while also gently curving your entire lash area.
Curved brush: With the curved brush you can deliver mascara from the root to the tip of your lashes while simultaneously curving them.
Brush with curved neck: This brush has a curve on its neck that allows you to navigate the contours of your face easily when applying mascara.
Tapering brush with big base: This is a brush that is ideal for those with smaller sized eyes, as it can reach any lash including the ones that are fine and are in the corner of the eye.
Get the right brush size
The brush size also matters when applying mascara, so this is what you should know about it:
Bigger brushes: Choosing a big sized brush is ideal if you have thin lashes as it will ensure that the right amount of product is applied even near the roots.
Smaller brushes: Brushes that are smaller deliver a moderate amount of product to lashes. These are preferable in case people have thicker lashes and keeps mascara from being smeared onto the skin.
Check the density and softness of bristles on the brush
Brushes that have dense bristles, result in mascara looking fluffy once it is applied on eyelashes. Using a brush with less bristles will ensure that your lashes look fuller and free of mascara clumps.
Bristles on a mascara brush can be soft or hard. When softer bristles are present on a mascara brush they result in your lashes looking fuller. In the case of hard bristles they result in eyelashes looking natural. Hard bristles will also ensure that each lash appears clearly defined and separate from its neighbors – so no crowding here.
Don't forget about eyelash mascara wiper efficiency
When using lash mascara the brush needs to pick up the correct amount of product – not too much or too little. So ensure that the wiper in the mascara is of the right size and does it job well. The wiper is especially vital, when lengthening mascaras infused with nylon or silk fibers need to be applied perfectly.
Eyelashes of epic volume and length are within reach!
Why wait for your eyelashes to grow and become fuller and lengthier, when you can use eyelash mascara to get the same effect? At Savarnas Mantra we understand the need to get instantly fuller lashes that appear natural. As a result, the Natural Lash Mascara is inspired by nature and is offered in two tubes. One of the tubes contains mascara while the other has 3D fibers. Once the mascara and fibers have been coated on your lashes, you get eyelashes that pop on camera and captivate the naked eye. The brushes included in the tubes feature cutting edge designs. Using the brushes you can ensure the mascara rolls onto your lashes from root to tip, while the fibers are dabbed onto the tips of each lash. Stepping out with trendy and youthful eyelashes is no longer a lash fantasy when you have the right mascara.