Quick Skin and Hair Care Tips You Must Know
Everyone desire to have beautiful skin and healthy hair, but due to different types of pollution, infections, lack of proper care, they might face many difficulties throughout the day. In such a situation, to keep your skin beautiful and healthy hair, you can adopt some easy daily care tips.
In this article, we have discussed some quick tips that can help you in taking care of your skin and hair.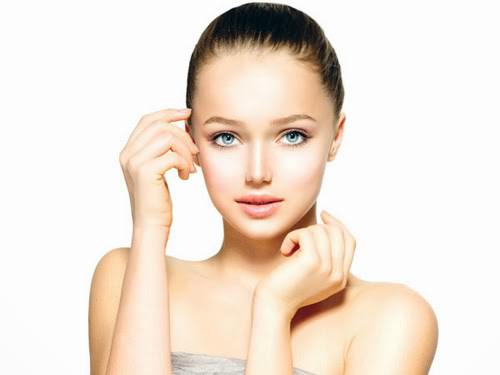 1. Follow a Healthy Diet
Eating a well-balanced healthy diet is not only good for your body but also your glowing skin and hair growth. However, what you eat is just as crucial for the healthy skin as what you put on your skin surface. So make sure you eat fruits and vegetables, which are rich in antioxidants that can nourish your skin and promote the overall growth of your hair. Conversely, know which foods you should stay away from, as they can prompt breakouts, dullness, and other problems.
2. Develop a Good Routine
Keeping the hair and skin clean is vital for the overall appearance of the body, plus you can suffer from many other infections or problems. However, if you want to keep your skin and hair healthy, try to stick to your routine.
Keep your hair and skin clean and hydrated.
Keep your hands and pillow clean to get the dirt off your face & hair.
Try to trim your hair after every one month.
Wash your hair according to its type. Dry hair- twice a week, Oily hair – wash after one day.
Clean your face twice a day and to keep cool use good quality face wipes.
3. Drink a lot of Water
In our body, there is 60% of the water that every tissue, cell, and organ in our body needs it to function efficiently.
The best way to stay hydrated is to drink plenty of water. You can also try lemon water or homemade herbal and fruit infused water according to your tastes. Plus, the ingredients like fruits and herbs you use have the nutrients which are also beneficial for your hair and skin.
But you would be wondering how much water should you drink? As per general guideline, a person should drink eight glasses of water a day to stay hydrated and flush out toxins. But this formula may vary depending on your daily activities. 
4. Protect Your Skin and Hair From The Sun and Heat Damage
Sunscreen is one of the most effective ways to protect your skin from harmful UV rays, so be sure to use primers, moisturizers, and foundations that contain SPF to help protect against sun damage and premature ageing.
Plus, use heat protection sprays and serums to protect and style your hair. You can also go natural – use organic products! Using chemical products can have adverse effects on the condition of your skin & hair. So, it is best to use Dr Organic Products on your hair and skin for a natural glow.
5. Exercise
Exercise is an effective way to deal with your anxiety and stress level. Studies have also shown that the people who exercise regularly tend to have an increased release of happy hormones – serotonin and dopamine.
It also keeps your hair and skin glowing by stimulating circulation and unblocking clogged pores. Any form of exercise is better than no exercise -.
Meditation
Mindfulness activities
Yoga
Art, music and dance
Spend quality time with your friends and family
Go out into nature
Exercise or sport
Spend time with animals or pets.
However, choose the type of exercise that makes you feel good and gives you energy without exhausting you – have fun moving your body.
Closing Words
Now you know some of the best ways to get healthy hair and skin. You can start by making these simple lifestyle changes to your daily routine. Not only will this help you naturally get a more radiant and youthful appearance, but seeing the results will also motivate to improve overall health and well-being!
All in all, self-care is also an excellent way to keep anxiety away and indulge in something that you enjoy. And this lockdown is a good time to pamper yourself in whatever makes you glow, especially when there is no exposure to pollution.