The Trailblazing Journey of Shelby Robins: From Brick-and-Mortar to Virtual Fitness
Did you know that staying fit is the secret to a happy and healthy life? Yes, that's right! Exercise not only improves your physical health but also positively impacts your mental well-being. It can help you shake off stress, anxiety, and even depression while making you feel more pumped up. If I say we live in a world of transformations, there are no tongue twisters in it as people are working on themselves to transform their bodies, mental health, and life in general.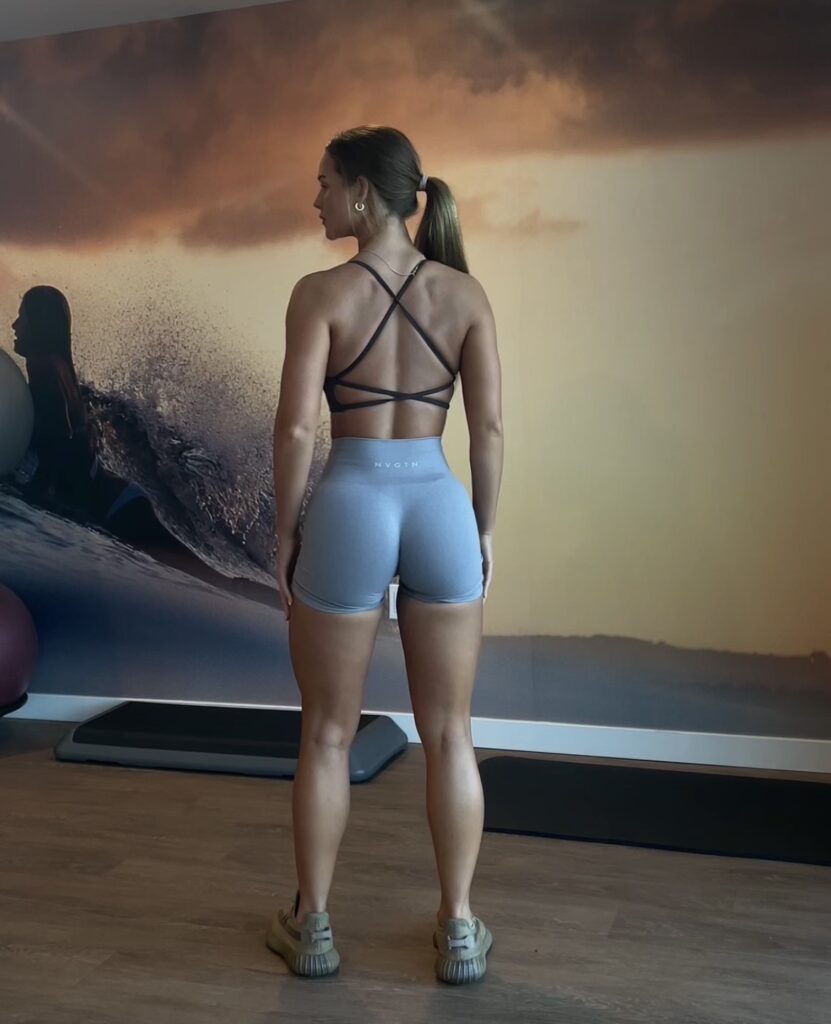 Get ready to be inspired by Shelby Robins' incredible fitness transformation journey! As a fitness coach, Shelby has not only helped countless clients transform their lives, but she has also undergone a stunning transformation herself, putting on an impressive 30 pounds of lean muscle mass through a dedicated training routine and disciplined diet. Her fitness journey was anything but smooth; with fierce determination and unwavering commitment, Shelby overcame every obstacle that came her way.
From a very young age, Shelby Robins knew the importance of hard work and determination. Growing up in Washington State with a single mom, She watched her mother spend extra hours providing for their family. Determined to make her own way in the world and pursue her entrepreneurial dreams, Shelby packed her bags and headed to California to study for her Personal Training Certification and build a relationship with local gyms. With a burning passion for entrepreneurship, Shelby knew she had to take things to the next level!
She then decided to take a risk and started her own fitness space, where she could share her passion for fitness and inspire others to transform their bodies. Shelby was on top of the world, with her fitness venture thriving and a steady stream of clients willing to pay top dollar for her expert training. But when the pandemic hit, it shut every corner down!
However, Shelby refused to let the virus crush her spirit of a fitness journey. Instead, she turned to the virtual world and hopped on TikTok, where she quickly gained a massive following and began dominating the online fitness industry. Despite being a woman with an unshakeable focus on her fitness journey, life dealt her a tragic blow when she lost her father. She could not grieve appropriately on the loss, so Shelby's mental health began to suffer.
Her inspiring fitness channel and training program also began to falter. She sank deeper into depression, and her once healthy body deteriorated to under 100Ibs. But with her strong determination, she eventually emerged from the darkness and rediscovered her passion for fitness and helping others. She pulled herself out of the depression phase, started working on a bulking plan, and gained over 30 healthy Ibs.
Moreover, Shelby started watering her social media channels and online training business. She wrote a book on Today Fitness and gained millions of followers. Now Shelby is a known figure for her bulking transformation and fitness tricks.
If you want to start or enhance your fitness journey, consider enrolling in Shelby Robins' fitness training program. With her expertise and passion for fitness, Shelby can assist you in accomplishing your fitness objectives and transforming your body and mind as her unique training program, Meditative Athletics, is all about wholesome fitness! Why not take the next step towards a healthier, happier version of yourself?