Healthy Vegetarian Recipes in 30 Minutes – Vegan Diet Recipes
The seasonal fever of pizzas and sugars is evaporating in the mists of thinning carefree lifestyle approach. Nowadays people are more concerned about what is bothering little fringes on their faces. The humanity has awakened from the hibernation, all set and ready to shed that polar bear skin. The time is 2016 and month is of fabulous February. Let's make it memorable by catering ourselves some of the most exotic and healthy recipes.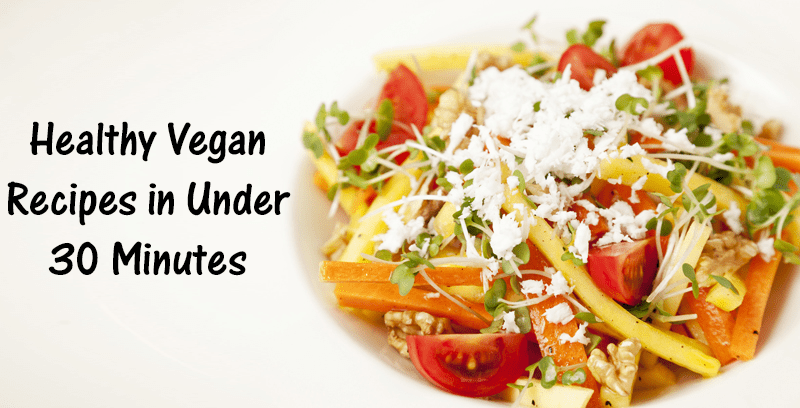 Most Popular Vegan Recipes for Healthy Life
Vegas have always been related to fun and screeches of freedom. Believe me, once you start undertaking the transformations in your plates seriously, this Vegas spirit of life will be attracted to you. The boredom of vegan meals has been such because your meals are largely the stripped out versions of the past. In this article I will be familiarizing you with the list of fascinating flavors. We work our way down with the amalgam of different herbs and grains to discover tantalizing recipes for vegetarians.
1. Roasted Potato Frittata
It is one of the most amazing vegan recipes with all handy ingredients. The flavour of this recipe melt up in your mouth like heaven.
 Ingredients
1 large  potato
1 table spoon of extra virgin olive oil
1  diced onion
1/2  green diced bell pepper
2 medium diced mushrooms
4 eggs
1/2 cup grated sharp cheddar cheese
Salt to your taste
Black pepper
Recipe
This simple vegan recipe first demands cutting potato slices in circles. Bake these potato slices from both sides equally in the oven (375F). Sprinkle salt over them. Now add a little amount of olive oil in an oven proof skillet. When the oil is heated, add onions and bell peppers. After the duo gets cooked up a little, add mushrooms. Now cook the trio well. Add whisked up egg mixture into the skillet and allow it to form bubbles on the top. Arrange potatoes in a spiral fashion over the eggs and keep it in the oven. Just when the dish seems set and starts to rise, take it out of the oven. Allow it to cool down a little bit and serve hot. Additionally, you can whisk your eggs in butter to make it taste better unless you are looking for a humble breakfast to lose weight fast.
2. Simmered Chickpeas
 Ingredients
3 tablespoons  olive oil
3/4 teaspoon cumin seeds
1 cup  chopped onions
1 teaspoon grated ginger
3/4 teaspoon  coriander
1/3 teaspoon  pepper
1/4 teaspoon  turmeric
1 cup  chopped tomatoes
1 cup water
Salt as per taste
Cooked and drained chickpeas
1/2 teaspoon garam masala(blend of spices)
1 teaspoon juice of lemon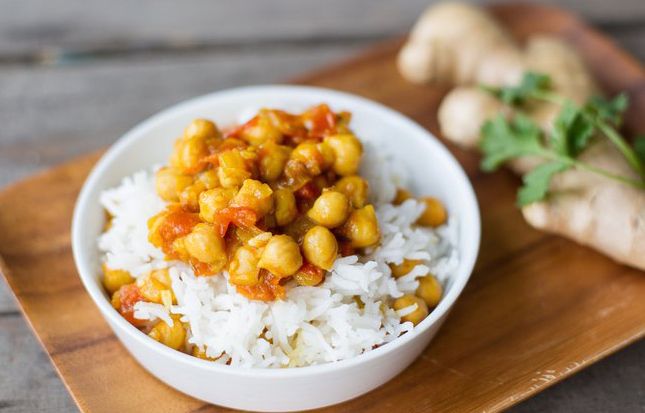 Recipe
Chickpeas have always been one of the best picks when it comes to super healthy vegan recipes. Heat the oil in a deep pan. When the oil is heated, add cumin seeds and let them sit alone till they start to crackle. Just when the crackling sound emerges, add ginger and onions. As the onions take up a golden texture, put tomatoes in the pan. Toss the mixture a little with all the spices mentioned above. Add a little water to it. Soon when the oil starts leaving the base of the pan, put in the chickpeas with some more water. Simmer it well.
3. Pomegranate Raita
 Ingredients
200 grams yogurt
½ pomegranate
5 tablespoons organic sugar Or sugar
2 tablespoons of grated beetroot
1 tablespoon roasted cumin powder
Black salt as per taste
1 tablespoon of chat masala
 Recipe
This one is a very healthy recipe very common in East Asia. Take a bowl and blend the yogurt with sugar into it. After the mixture is smooth and homogeneous, add all the spices- cumin, chat masala and black salt. Mix it well. Now, take pomegranate seeds, juice the out. Pour the juice into the yogurt.  Embellish this delicacy with grated beetroot and pomegranate seeds.
4. Pumpkin Spiced Oatmeal
Ingredients
1 cup dry oats
2 cups of 1% milk
½ cup pumpkin puree
2 tablespoons of honey
1/4th cinnamon
1/4th nutmeg
Recipe
This super healthy recipe is very easy to prepare. All you need to do is to roughly pour all those rational ingredients into a big bowl. Now beat it well. Then turn on the stove and bring the mixture of your yummy oatmeal to its destiny. Garnish with some walnuts if needed.  
5. Mushroom and White Bean Soup
Ingredients
4 cup mushrooms
1 tablespoon olive oil
1 chopped onion
2 minced cloves of garlic
1 tablespoon of flour
4 cups of mixed vegetables (stocked)
1 cup of white beans
Whipped cream
Salt and pepper
Recipe
The first step here will be to chop up your mushrooms in fine, gorgeous pieces. Take a pan, pour some olive oil and heat it up. Add your chopped mushrooms in the heated pan. After a while as the mushrooms start to soften a little, add onions and garlic. Toss them all and wait till they turn gold. Now sprinkle the flour over the mushrooms. Coat them well. Pour in the vegetable stock and beans. Cook for 10-15 minutes. Get them off the stove and stir whipped cream into it. Serve then and there with salt and pepper sprinkled over according to taste.
Don't Miss: Military Diet Meal Plan for Perfect Weight Loss Diet
6. Cauliflower with Herbs
Ingredients
Half big cauliflower
Paprika to taste
Vegetable oil
3 tablespoon of gram flour
Parsley
1 small cup of mint
Basil
1-2 mashed cloves of garlic
Olive oil
Caper and mustard seeds
Salt and pepper to taste
Recipe
This is an easy vegetarian recipe which can kick you sensed out of the boring meal plan. First, you have to separate the florets of cauliflower and toss them in oil and flour till they get properly coated and crispy. Keep them aside on soaking napkins to free them of extra oils. Now in a non-stick pan, add a little of olive oil and bring must mustard seeds to crackle. Chop basil, mint and other herbs into medium fringes. Add cloves and caper in the pan, followed by the chopped herbs. With a wooden spatula, mix them all well. Add paprika, salt and pepper to taste. Serve this sauce along with the cauliflower florets.
7. Tofu Scramble
Ingredients
Firm tofu
1 peeled and chopped onion
1 tsp  cumin
1 tsp coriander
1 tsp of chilli flakes
1 tsp of fennel seeds
1 tsp of turmeric
Baby spinach leaves
squeezed lemon juice to taste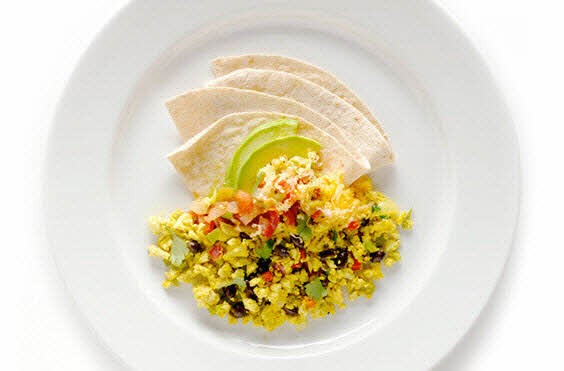 Recipe         
Put a pan on medium flame with oil. As the oil gets hot, add into it cumin and fennel seeds. Toss the chopped onion until it's crisp and brown. Sprinkle turmeric powder over it and cook well. Now place the chopped tofu in the pan and mix it up with the mixture. Just when tofu seems to be lightly cooked, shower the chilli flakes over it. Now chop the baby spinach and mingle it with tofu. Splash the lemon juice over and garnish with coriander. This one is a healthy vegetarian recipe which is also an ideal diet recipe.
8. Quinoa and Kale Patties
Ingredients
1 cup quinoa
2 cups water
4 whisked eggs
1/3 cup Parmesan cheese
3 thinly sliced scallions
3 minced cloves of garlic
1/2 teaspoon  salt
1 cup steamed and finely chopped kale
1 cup breadcrumbs
1 tablespoon  olive oil
Optional ingredients:
Avocado
Cilantro
Lemon juice
Salsa Verde
Garlic oil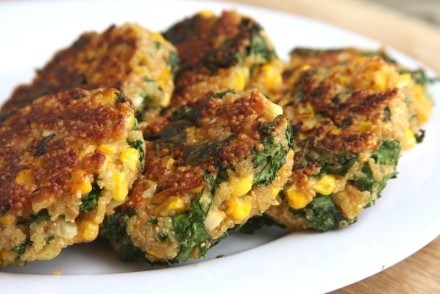 Recipe
When we talk about healthy recipes, Quinoa meals can never be left behind. This amazing vegan recipe of Quinoa and kale patty is ideal to lose weight fast. To start with, prepare your quinoa by boiling it in adequate water. After the quinoa is cooled to room temperature take up a large deep bowl. Pour quinoa, eggs, scallions, garlic, kale, breadcrumbs and parmesan cheese in the bowl. Mix them well. Next ,arrange the mixture into little patties using hands and fry them in oil.
9. Polenta with Chickpea
Ingredients
Water (follow quantity on polenta package)
4 tablespoons  olive oil
salt and pepper to taste2
3 onions
1 sliced rib of celery
4 tomatoes
1 tablespoon of tomato puree
1 and half cup of drained chickpeas
Italian herbs:
Basil
Oregano
Rosemary
Thyme
Tarragon
Sage
Recipe
This one is an all-time perfect diet recipe, provided you use a minimum amount of oil for cooking. Heat the oven to 350 degrees Fahrenheit. Thicken up the polentia in boiling water.Add olive oil, salt and pepper as per taste. Pour it into a greased loaf pan and bake it in oven till it is cooked well.Meanwhile, cook onions till they are translucent.Add the celery into it. When it is cooked, pour  in the tomatoes and tomato paste.following the smashing of tomatoes throw chickpeas inside and cook well. After the mixture simmers, toss in herbs. Put salt and pepper to taste.Cook zucchini and onions separately and combine them. The amazing combination of flavours make it one of the most tasty and healhty vegetarian recipes.
10. Carrot and Celeriac Root Salad
Ingredients
3 thinly sliced carrots
1 celeriac
About 5 tablespoons of lemon juice
2 tablespoon of sugar
Salt and pepper to taste
Extra virgin olive oil
2 tablespoons of Chopped parsley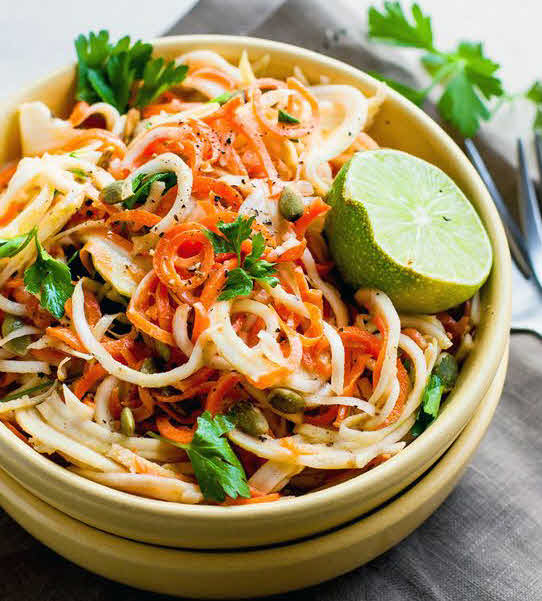 Recipe
If you are looking for easy vegan recipes, this one might be your catch.  Place carrots and celeries in a pan with water. Put lemon, sugar, salt and pepper. Cook till they become supple and the liquid is reduced to amost nil. Let it cool and sprinkle with olive oil and parsley. This one is definitely in the list of veggie recipes to lose weight fast.
11. Pasta Soup
Ingredients
1 tablespoon  olive oil
1  chopped onion
2 sliced carrots
1 sliced celery rib
6 sliced mushrooms
1 cup tomato pasta sauce
5 cups of vegetable stock
1/2 cup  pasta shells
Sea salt and pepper to taste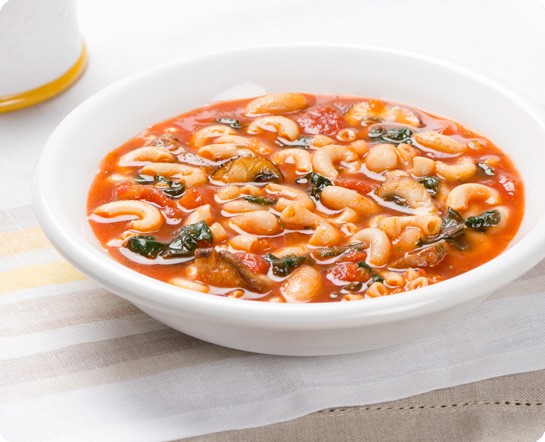 Recipe
Many of us are looking for recipes that would condition our attempts to lose weight fast. This pasta soup is the best in soup industry for all-time perfect diet recipes. This veggie recipe fits perfectly with winters.
12. Cucumber Salad
Ingredients
2 medium cucumber
1/2 cup thinly sliced scallions, using just the white and light green parts
3/4 cup Greek-style yogurt
2 tablespoons chopped mint
1/4 teaspoon  grated lime zest
4 teaspoons  lime juice
2 teaspoons honey
1/4 teaspoon  coriander
1/4 teaspoon salt
2 tablespoons toasted pine nuts for garnish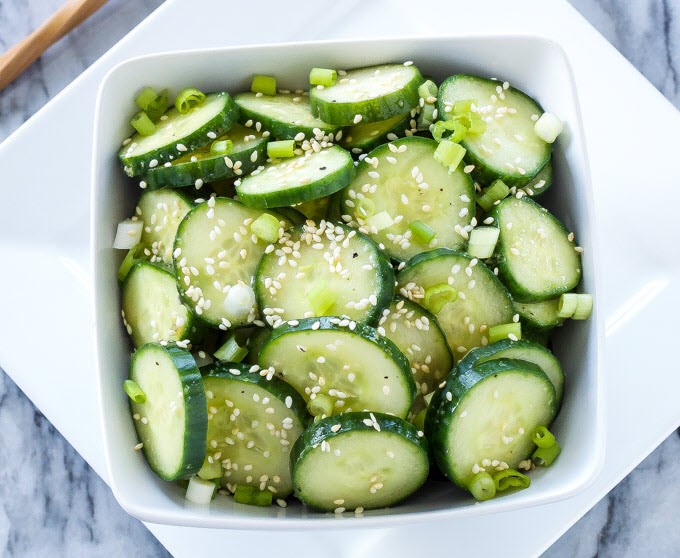 Recipe
Another marvelous masterpiece in diet recipes is this one. Slice the cucumbers longitudinally. Scoop out the seeds and cut out thin mini moons out of them. Place together with scallions. In a bowl, mix the other ingredients and mix well. Pour it over the mix.Place into bowls, and embellish with mint leaves and nuts. This is amongst those veggie recipes that help you lose weight fast.
Don't Miss: How to get rid of Belly Fat at Home
13. Roasted Cauliflower and Rosemary
Ingredients
1 medium cauliflower
1 tablespoon of olive oil
1 tablespoon of black pepper
4 tablespoons of butter
12-15 olives, hurriedly chopped
3 rosemary sprigs
Salt and pepper to taste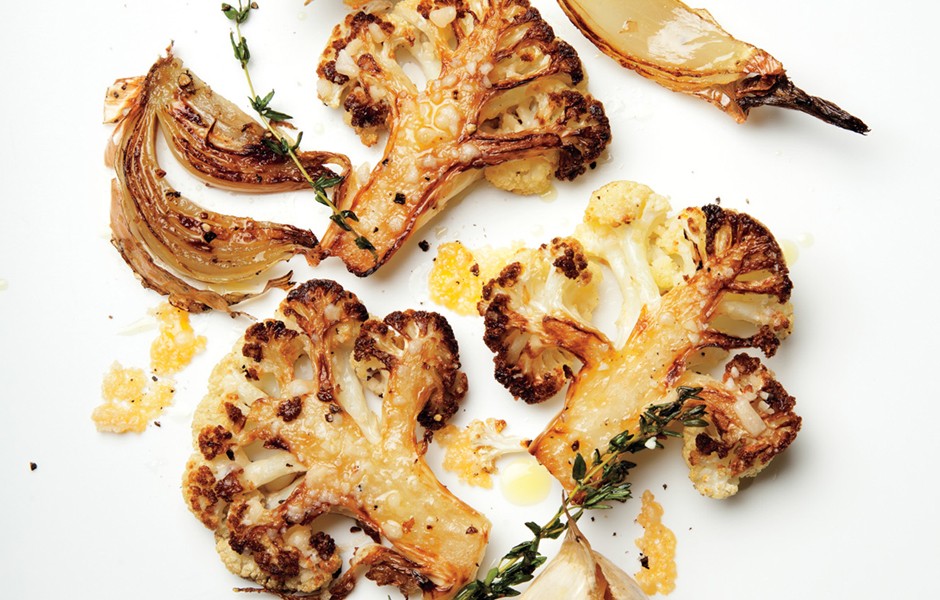 Recipe
Start heating your oven. Toss the florets in olive oil. Add pepper and place it over a baking sheet. Once the oven comes up to 375F, roast the florets for until soft with brownish spots. Heat the butter and add into some chopped rosemary and olives. Sprinkle the cauliflower florets with this mixture and enjoy this delicious, healthy recipe for vegetarians.
14. Orange and Avocado Salad
Ingredients
2 oranges
1 avocado
Half a cup of arugula
Basil and mint leaves
Goat cheese
Pomegranate seeds
Lemon juice
Olive oil
Honey
Salt and pepper to taste
Recipe
Place arugula, mint and basil leaves in a bowl with avocado and mandarin oranges. Slice your oranges across the radius.Pour the  lemon juice, extra virgin olive oil, honey, salt and pepper in a bottle and shake it till all mixes well. Sprinkle over your salad. Embellish using goat cheese and pomegranate seeds.
15. Sweet potato and French Beans
Ingredients
4 sweet unpeeled potatoes
1 teaspoon of cinnamon
2 tablespoons of olive oil
Salt to taste
1 tablespoon thyme
Haricot verts
Cranberries
Walnuts
Baby lettuces
Maple Mustard Vinaigrette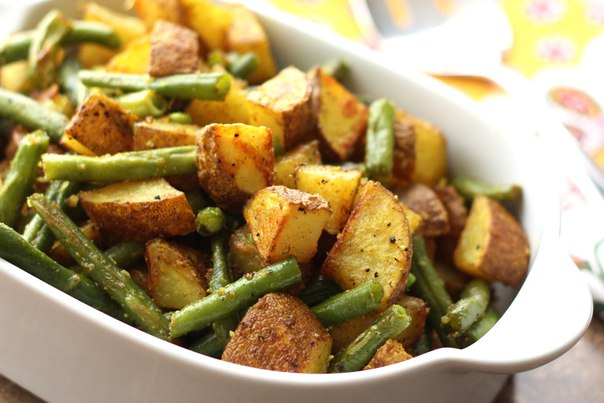 Recipe
Preheat the oven to 450F. Mix sweet potatoes, cinnamon, olive oil, 1 tsp salt and thyme. Place them on a baking sheet and roast them well. Let them cool down. Cook haricot verts in boiling water till they are tender. Rush them into chilled water. Slice the beans in half longitudinally. Mingle the greens, sweet potatoes, haricot verts, cranberries and walnuts in a bowl. Sprinkle with dressing as per taste.
These were some amazing vegan recipes to pace up your metabolism. All these are easy vegetarian recipes which can assist you to lose weight fast, speed up your healing from illness and strengthening your body all  over. These healthy recipes can help you in achieving all fitness goals without spending large sums of money on artificial supplements. So follow up and live healthy!