Cardio Workouts -15 Best Cardio Based Bodyweight Exercises
In this day's immobile lifestyle, obesity and fat is the biggest problem due to harmful processed and packed foods. It's time to take care of health and body parts, so need to performing some best workouts such as cardio, yoga for weight loss and as well as belly fat burning exercises. Give a little 20 – 30 minutes of time in your day to losing pounds of weight at home. This daily 20 to 30 minutes of cardio workout will improve your total health including heart, lungs and improves strength. Try these Strength exercises that'll get the heart pumping without running for miles. The following body weight cardio exercises can perform without equipment, these can be performed with your bodyweight only.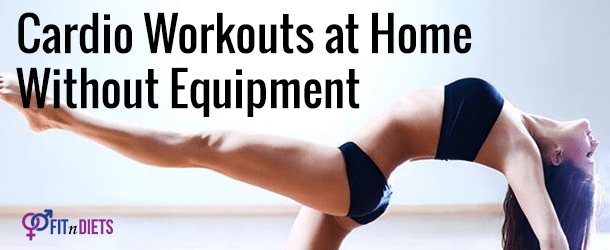 Cardio Workout for Heart Health and Boosting Metabolism
In a single line, cardio exercises are the ones which helps increasing heart rate and boosting blood flow of total body, its promotes the weight loss and burning extra calories. As these twos are the worst affected nowadays, let us look at some amazing cardio workouts to bring your bosy back to shape in soon. Here you can go.
# 1 Skipping Ropes or Jumping Ropes
Skipping is a great cardiovascular system enhancer. When it comes to cardio workouts at home, this one can play a vital role in the cardio workout session. Plus all of us are familiar with the way it is done making it easier and playful. So get up and skip the ropes to deflate your inner and outer fats.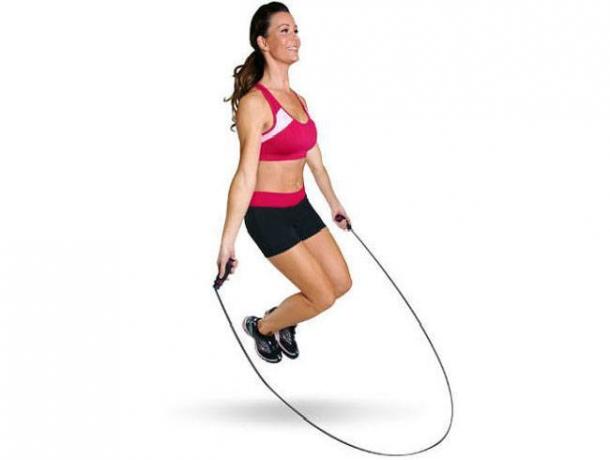 # 2.Butt Kicks
Cardiovascular workouts have always entertained jogging, running and swimming. But in between this cubicle 24X7 routine who has the time the jump in the pool all days anymore? Well, no issues, the only thing you need to do is to get your ass up and do a virtual cardiovascular workout. This is not less than the actual running, though. you have to stand at a place and pretend like you are running!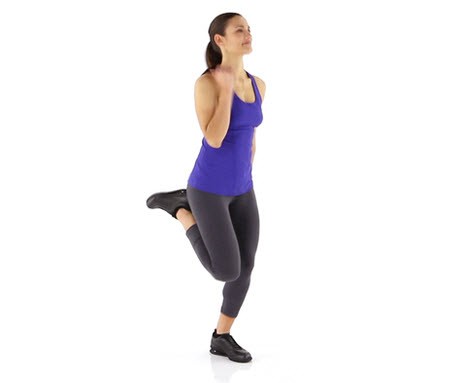 # 3. Staircase
It's not just a body toner workout rather it's a complete cardiovascular exercise. This one is special because it can be a cardio workout at home or  office or any shopping complex. Just take a vow to quit staircase until it's to late. Start up with brisk climbing and go a level further each time.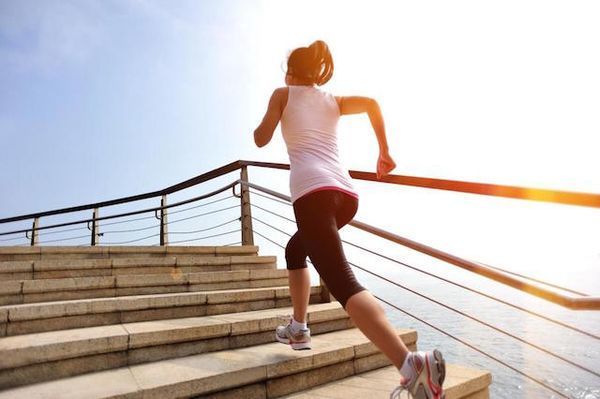 #4. Foot Fire
Here is some cardio workout with a relaxed upper body. All the work is done by your foot. All you need to do it to lift your heels up and keep them back down. This can be done by moving in a back-forth motion  too. But you need to mind the speed. It should be quick.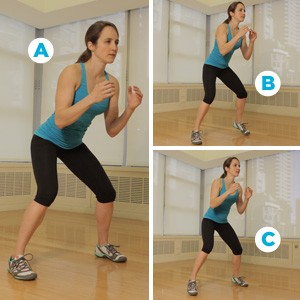 #5. Mountain Climbers
The world of mountaineering is always full of sweat. Now you can borrow almost all of that sweat at home by this cardio exercise. First place your palms and toes down on the floor. Now pull your left leg closer to your chest. Switch it back to the left one. Repeat. Voila!… one more workout over.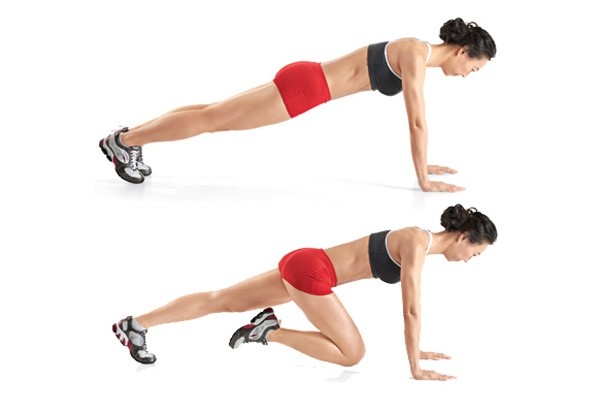 Don't Miss: Best Exercises to get rid of Arm Fat at Home
#6. Plank to Push Ups
Some cardio exercises are handy. This one is not. It's a no-nonsense one. you need to begin with the plank position. Then switch into pushup position on one hand. Come back in plank pose and repeat.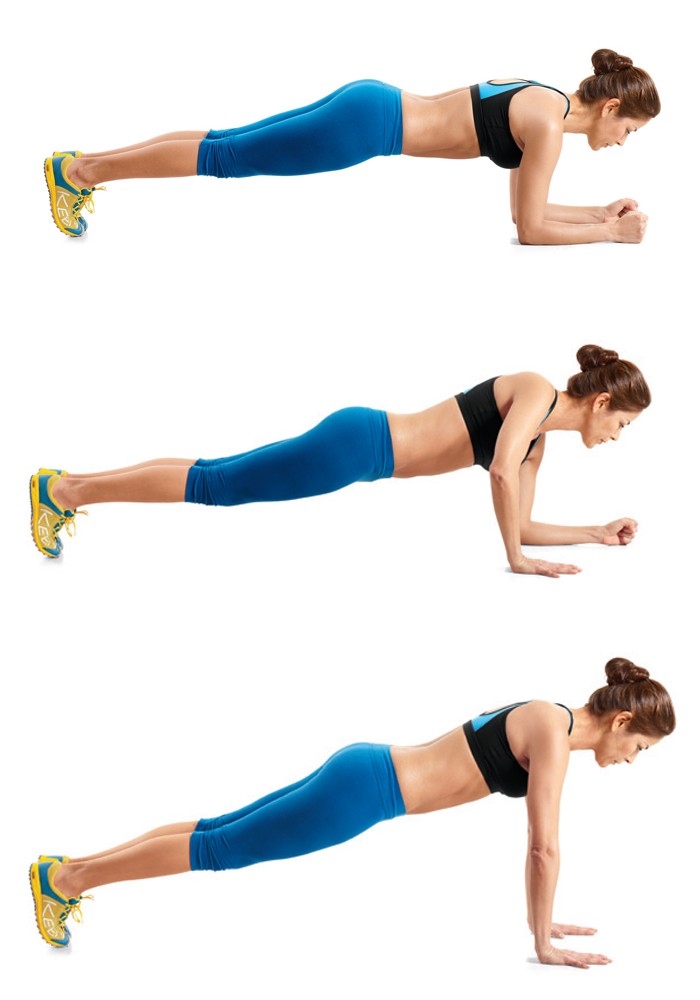 #7. Tuck Jumps
Bodyweight cardio exercises have always been the best routine to keep in pace with. Bend your knees a little, throw your body up in the air. As you go up squeeze on your knees in the chest and stretch out the arms in front. Repeat for 7-8 times.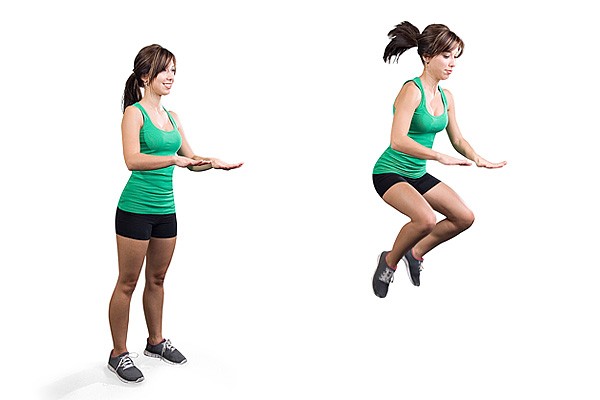 #8. Burpees
This one is my all time favorite bodyweight cardio exercise. Begin with the squat pose. Extend your legs backward in push-up mode. Jump back in squat position, then jump higher before landing back in the squat and again push-up mode. Repeat 10 times.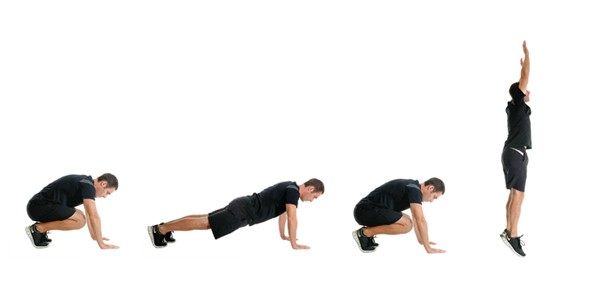 #9. Dive Bomber Push Ups
Come in dog pose. Float your body down in push up pose and then lift back up in dog pose. This is how you do it in a tough cardio workout.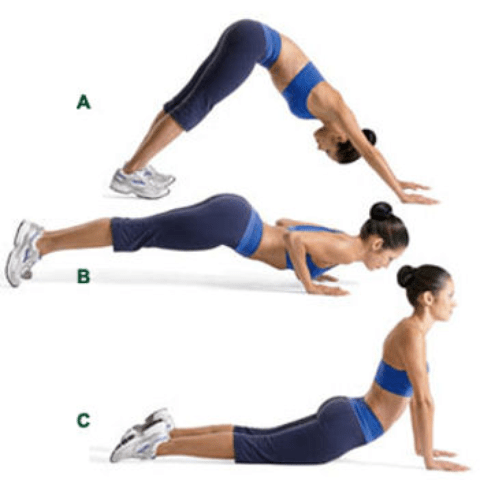 #10. Squat Jumps
The bodyweight cardio exercises just got  crazier by this one. Perform a bodyweight squat. As soon as your thighs come in parallel with the ground jump hard in happiness and land back in the squat. Do 7-8 reps in a set.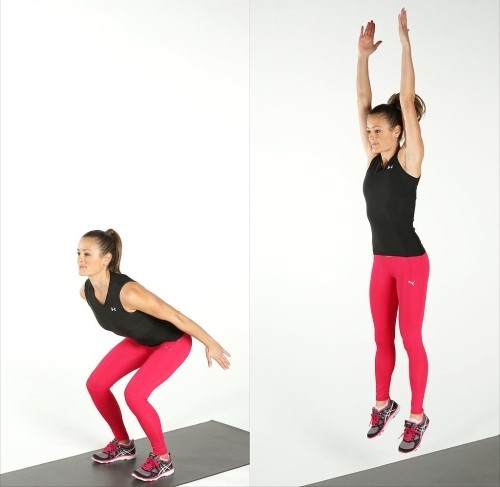 Don't Miss: Paleo Diet Meal Plan for Healthy Life.
#12. Box Jumps
For this cardio workout need is a sturdy and tall box. Initially, make the squat position work, then jump in air and land with your palms thrusting over the box. Your positions should be strong and spine straight. Repeat in sets.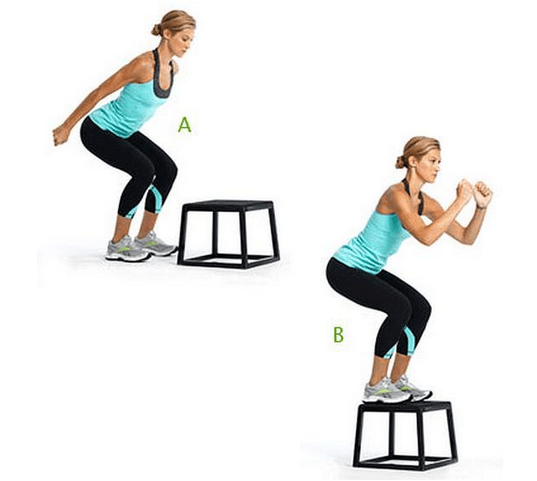 #13. Step Ups
Yeah… the movie was itself a lot of incredible workouts! But this bodyweight cardio is out of the reel. It's your call. So find a bench, place your right leg over it with left leg stretched in a straight line. Now bring back to normal. Repeat for 10 times with one leg. Then switch over. This is one of the easiest amongst cardiovascular exercises. It strengthens your hamstrings and core.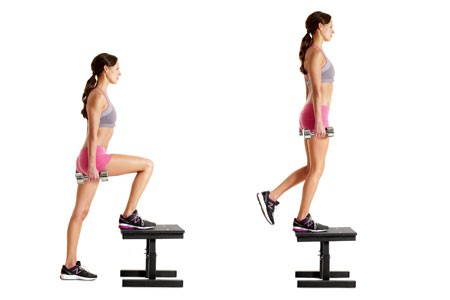 # 14. Frog Jumps
The world of bodyweight cardio exercises has been very much inspired by the animals, not the song but the creatures! Soon you will know. Come in the squat position and touch the ground with hands. Get the thrust from the floor and jump in the air. Return back in squat mode and repeat. Maybe the animal song can be a great motivation…just in case.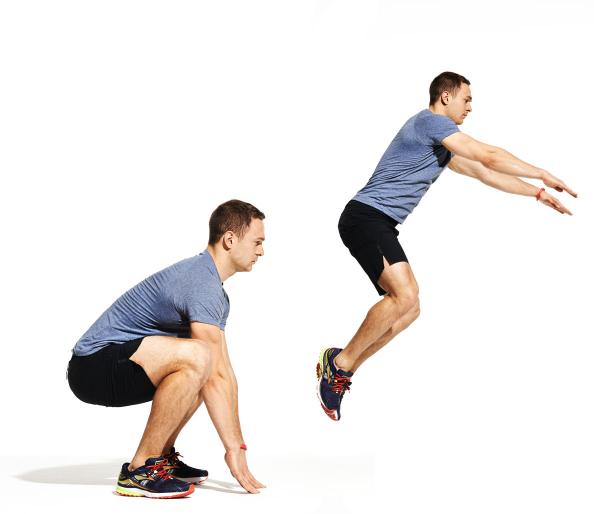 #15. Flutter Kicks
The last in the row will take the body weight cardio to its pinnacle. Lie down on the mat on your back. Lock your palms behind your head. Lift up your head in the air. Try lifting up the right knees in the air. Switch for the left knee in the second go. Maintain the straight line leg axis. Continue the lifting up and putting down motion with alternative leg at a time. Repeat 10 in a set.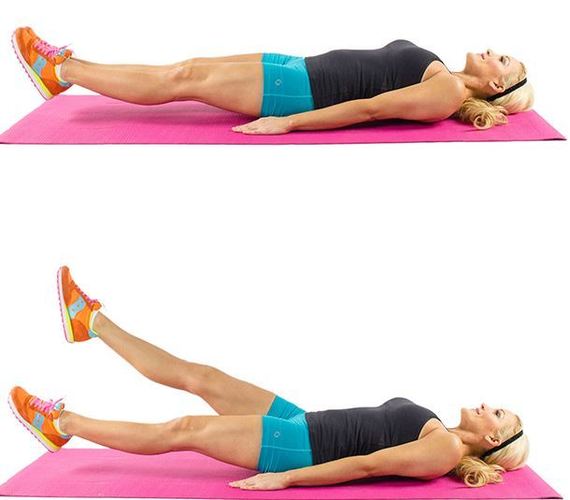 These were some amazing on the beat cardio workouts which prepares your body for all the fluttering difficulties of a sedentary lifestyle. Alongside giving you a perfect shape and stamina, these cardio exercises can prevent you from respiratory and heart ailments and promotes weight loss. So follow-up with these and book the necessary full proof insurance for your body. Remember if you won't do it for yourself, nobody else would.
pixhder.com, shakinamcneal.com, womenshealthmag.com