Astonishing benefits of Lavender for Skin & Hair
Widely used in aromatherapy, lavender is enormously appreciated for its beauty and outstanding fragrance that provide pleasure and relaxation to all our senses! Not just that, you might be surprised to read that it has numerous benefits for your skin and hair too. Be it anxiety hovering your mind, breakouts covering your face or lice scaling your scalp, it's a potent remedy to relieve you from all these problems. Lavender fragrant perfume can help you ace your charismatic personality with a divine aroma amongst the crowd, continue reading the blog to know what Lavender can do for your skin & hair health as well!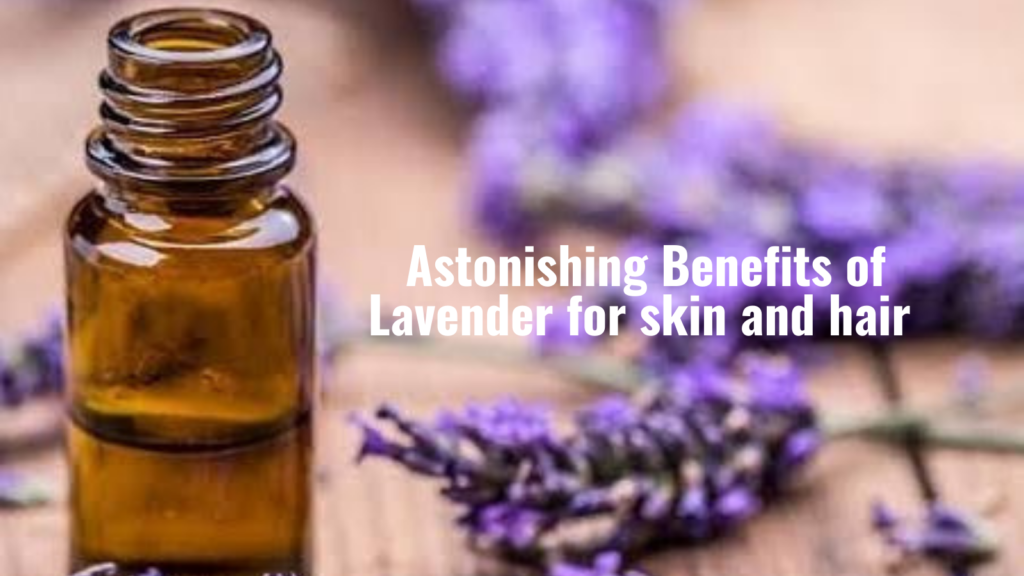 Lavender benefits for Skin:
• It's antibacterial properties keep breakouts at bay. No acne, no pimple, only clear and smooth skin is what you can enjoy by using Lavender essential oil into your daily skincare routine.
• Lavender oil is also capable of removing the superficial dead cells hence, providing you a brighter complexion.
• Skin disorders such as eczema, psoriasis are easily treatable with this wonderful essential oil.
• Due to its skin repairing properties, wounds can be easily healed with the regular usage of lavender essential oil with carrier oil. It's potent enough to fade even stubborn scars away gradually.
• Many of you would be surprised to know that a lethal combination of Lavender and Tea tree oil can also kick away those unwanted facial hair. The only thing you need to keep is patience as it's a gradual process in order to remove your facial hair permanently over a definite course of time.
Just mix one teaspoon of lavender oil with 4-5 drops of tea tree essential oil and apply it on the affected areas twice a day. Do a patch test before use to know whether it suits you or not.
Tip: Never use essential oil directly on your skin. It's always recommended to use it with carrier oil (coconut oil, argan oil or castor oil) which is naturally procured.
Lavender benefits for Hair:
• Lavender oil is a perfect gateway to voluminous hair as it promotes hair growth and also reduces hair fall to a great extent. Pour a few drops of Lavender essential oil to your daily hair oil and enjoy its massage at least twice a week to observe a difference in just a couple of months.
• Dandruff and fungal infection are two of the majorly common hair problems nowadays. Lavender oil can also bid them farewell forever and also check on them from coming back!
• Those with frizzy hair rarely get a good hair day. They would be happy to know that lavender oil deeply conditions dry and damaged hair making them smooth, shiny and definitely frizz free.
• Many people especially children tend to get lice on their hair which is absolutely normal and not something to be ashamed of! Lavender oil for them can be a key to make their hair their own and not a ground for lice to feed on. When mixed with tea tree oil, the results would be better.
• Bad odor is something that can be a big turn off for anyone meeting you. It could be a main problem for people who sweat more. Just by adding a few drops of lavender essential oil to your hair spray would get you rid of the bad odor easily making your hair smelling good indeed.
Deyga's lavender essential oil is purely handcrafted with the essence of lavender obtained through natural process. You can get yours only from the official website of Deyga Organics. Do use and share your feedbacks for us to stay boosted and ready to serve you 24/7. Stay Healthy. Ciao.